Shape your future in ELT
Online courses to help you develop the skills you need to succeed in a changing industry.
Enrol now
The world of ELT is changing, and fast.
That brings both challenges and opportunities – for us as ELT professionals and for the learners who rely on us.
The ELTjam Academy is here to help you make the most of the exciting opportunities emerging as a result of new technologies and new ways of working.
Our courses are created by and for ELT people who want to shape what happens next.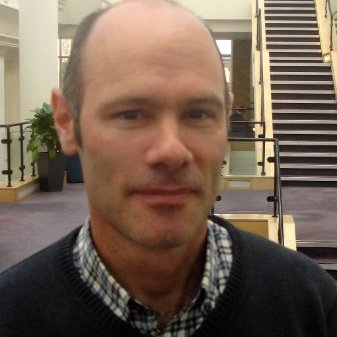 "Practical analysis and support of this kind has long been lacking in ELT and it's reassuring to know this gap has now been filled."
- Andrew Dilger, Managing Editor, ELT, Oxford University Press
We're thrilled to announce that we've already partnered up with some wonderful experts to develop more courses for the Academy. There are more partnerships in the pipeline, but we just had to share these with you.

The ELTjam Academy has partnered with Cambridge English to create and share courses linked to their Cambridge English Digital Teacher Framework.
Cambridge English has just launched The Digital Teacher, a professional development website for language teachers looking for digital training and resources to help them embrace the opportunities that technology brings both for themselves and their learners.
The Digital Teacher website utilises the Cambridge English Digital Framework to help teachers identify the digital skills they need. People visiting the Digital Teacher will be able to benefit from a series of Cambridge English online courses available on the ELTjam Academy. The first courses, coming later this year, will be linked to the Digital Framework categories of Designing Learning, Delivering Learning and Evaluating Learning.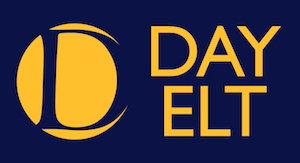 Our third launch partner is Jeremy Day. Jeremy is an ELT writer, editor and consultant. He has designed dozens of courses during his 21 years in ELT. He was Series Editor of Cambridge English for a series of short ESP courses, and Editorial Director of English360, a blended learning platform. He has written coursebooks, teacher's books and supplementary materials for Cambridge, Pearson and Macmillan. His company, Day ELT (www.dayelt.com), helps higher-education institutions to create tailored ESP courses.
Jeremy's first Academy course, coming soon, will be:
Building your ESP Course on Solid Foundations
This is the first part of a four-course series, Designing an Excellent ESP Course. The series is aimed at teachers who design their own language courses, whether or not those courses are defined as "ESP" (English for Specific Purposes). This first course will guide you through everything you need to do before writing any content. After exploring the deepest foundations of course design, you'll conduct a Situation Analysis, a MOST Analysis and a Needs Analysis, and you'll create a Course Grid. We'll end by focusing on somebody who's often forgotten during the course-design process: the learner.
If you have an idea for a course that you'd like to share on the Academy then get in touch with us at [email protected].